Jennings County Educational Center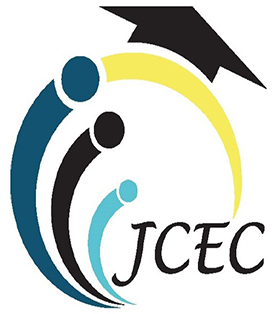 Welcome to the Internet home of the Jennings County Educational Center (JCEC). Located in North Vernon, Indiana, we serve approximately 200 students every year.
Whether you are working on your high school equivalency diploma, participating in work training, or have other educational goals, we at JCEC are dedicated to supporting your efforts and helping you succeed. We believe in you.
A Message from Our Director
Welcome to the Jennings County Education Center!
Whether you are in need of a high school equivalency diploma, a brush-up to re-enter the workforce, or want to change careers, we have programming to help you meet your goal.
Our trainings include:
Introduction to Construction
Microsoft Office Specialist
QuickBooks
Internet Technology Foundations
Certified Logistics Technician
Certified Production Technician
Certified Nurses Assistant
Certified Clinical Medical Assistant
Qualified Medical Assistant
Phlebotomy
Paraprofessional
We are currently registering students for our high school equivalency classes face-to-face and online. To register, please call our office at (812) 346-7830 between 8:00 a.m. and 3:30 p.m. to schedule an in-person registration appointment or to set up a remote registration time. If you call after office hours, leave us a message telling us the best way and time to reach you.
In-person HSE class sessions are available at the following times: mornings (Monday–Thursday) from 9:00 to 11:45 a.m., afternoons (Monday–Thursday) from noon to 2:45 p.m., and evenings (Monday–Thursday) from 5:30 to 8:15 p.m.
A virtual online class is also available. You will need a device - computer, laptop, or Chromebook, along with internet, to attend this virtual session. JCEC does have a limited amount of devices and hotspots available.
We continue to offer occupational certification trainings. See our scheduled trainings listed under the Program and Services tab.
Best regards,